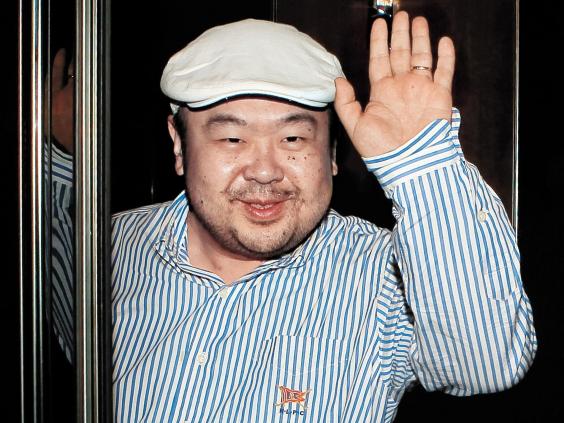 The half-brother of North Korean leader Kim Jong Un has died in Malaysia, police on the island nation have confirmed to CBS News, amid reports in South Korea that he was killed.
According to information from Malaysian, South Korean and us officials, Kim Jong Nam was poisoned in the departure hall of the airport by two North Korean female agents who fled in a taxi while he fell gravely ill and died en route to hospital.
Local media reports that Jong-nam was killed at the airport by two women, believed to be North Korean agents, who then fled the scene by taxi.
Malaysian police officers stand outside Putrajaya Hospital, outside Kuala Lumpur, where the body of Kim Jong Un's brother was initially brought.
Malaysian officials have provided few other details.
An account of the death from police spokesman, Fadzil Ahmat, suggests that the victim was poisoned with a cloth.
Kim has carried out a series of executions since taking power in 2011, the most high-profile of which was the 2013 killing of his uncle and one-time deputy Jang Song Thaek. South Korean intelligence say there's little doubt he ordered the poisoning of his half-brother, following a failed attempt several years ago. That's when the world moved their eyes "to Kim Jong Chol and Kim Jong Un, Kim Jong Il's sons through another woman who became the leader's companion".
Kim Jong Nam, who was 45, is believed to have had two families in China, according to Seoul's national intelligence service.
More news: Steven Mnuchin sworn in as treasury secretary
Although there was scant evidence that Kim Jong-nam was plotting against the North Korean leader, he provided an alternative for North Koreans who would want to depose his brother.
"This is not a calculated action to remove Kim Jong-nam because he was a challenge to power per se, but rather reflected Kim Jong-un's paranoia", Lee Byung-ho reportedly said in a meeting with South Korea's National Assembly.
"I'm concerned how Jong Un, who merely resembles my grandfather, will be able to satisfy the needs of North Koreans".
In 2012 he published the book: "My Father, Kim Jong Il, and I - Kim Jong Nam's Confessions", based on interviews and about 150 emails he exchanged with Kim Jong Nam for seven years.
A convoy was seen leaving the hospital morgue in Kuala Lumpur today where Kim Jong Nam's body was reportedly being held, according to the AP.
Kim had no official title and lived outside North Korea.
"Kim Jong Un is either quite strong ... or he's feeling very vulnerable", he said.
"If the murder of Kim Jong Nam was confirmed to be committed by the North Korean regime, that would clearly depict the brutality and inhumanity of the Kim Jong Un regime", South Korean Acting President and Prime Minister Hwang Kyo-ahn said.