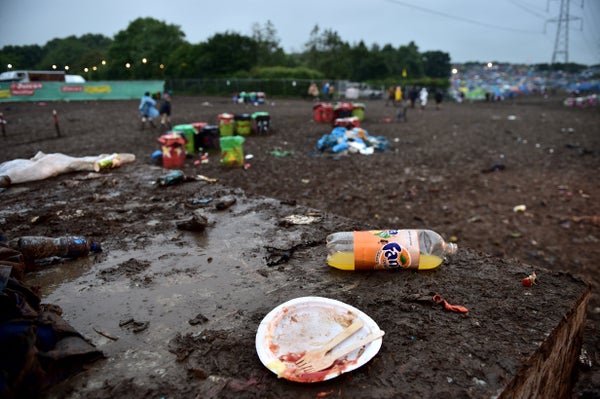 Not only that, though, but he'll be the headline act: Ed Sheeran will play the Pyramid Stage on the Saturday, joining fellow headliners Foo Fighters and Radiohead. "Hello from Turin-we're here; I'm starting the tour off today", Ed said to the camera, from the empty auditorium in Turin, Italy.
Sheeran, 26, who released his acclaimed third album earlier this month, announced the "awesome" news via a video on Instagram.
The chart-dominating pop star will close the event on Sunday, June 25th, in his only scheduled festival appearance this year.
Sheeran will headline the five-day festival's Sunday lineup.
More news: Dempsey, Morris to USMNT for Cup qualifiers
Ed first played Glasto back in 2011 on the BBC's "Introducing" stage before he'd even released an album, then again in 2014 where he made everyone sing along to the song "Sing". Lady Gaga is also rumoured to be playing, after she was spotted backstage past year.
This year's festival, held between June 21 and June 25 in Somerset, southwest England, is expected to attract around 170,000 people.
Radiohead are the Friday night headliners, making their first United Kingdom festival appearance since 2011, with Foo Fighters heading up the Saturday night slot.