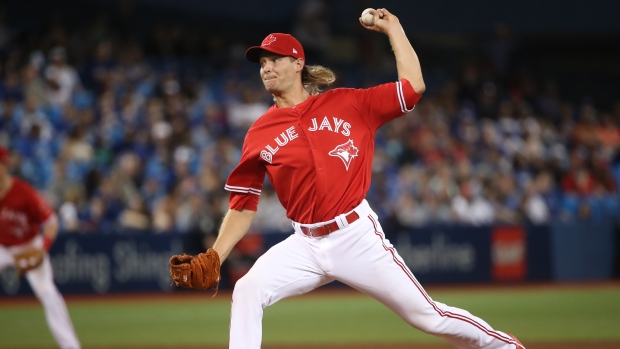 Injuries to Josh Donaldson, J.A. Happ, and Aaron Sanchez have made matters worse as the Blue Jays are now tasked with somehow staying in the playoff race without their key players.
Toronto is off to a awful start with a record of 2-10 to begin the 2017 season.
The Blue Jays were just 2-10 entering Tuesday's action, as they announced that left-hander J.A. Happ has been placed on the 10-day disabled list because of a sore left elbow.
The Blue Jays gave John Gibbons a contract extension just last month and it's fair to ask why considering the star, but Ross Atkins and Mark Shapiro should be in the crosshairs too.
To say that the Blue Jays season has been a disappointment thus far is an understatement. The other options for those vacancies include Mat Latos and T.J. House.
More news: Chicken nuggets order ended flight of Facebook murder suspect
Happ had a strong first start of the season in Baltimore, tossing seven innings of three-run ball with nine strikeouts. Aside from being a 34-year-old catcher, he still has two years and $40 million remaining on his deal after this season.
The Blue Jays, clearly, will hope the need for Latos and Lawrence to be brief. Both appearances came as a reliever, so Lawrence will look to put in a solid performance in his more familiar role.
It sounds like the injury-riddled Jays have dodged a bullet with this injury, as it remains to be seen if Happ will even land on the disabled list.
The Blue Jays also provided an update on Sanchez's finger issue.