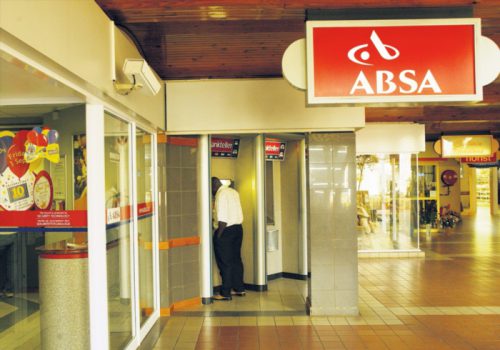 Sixteen local and worldwide banks are facing fines of up to 10% of their annual turnover after the Competition Commission chose to prosecute them for colluding to fix prices and allocate markets while trading foreign currency from 2007.
The Competition Commission on Wednesday found the banks, including U.S., European, Japanese and Australian lenders, collude and coordinate their trading activities when dealing in the rand and U.S. dollar.
The Reserve Bank explained that the objective of the review was to establish whether there was any misconduct or malpractice in the South African foreign exchange market, and to put forward recommendations on how foreign exchange trading practices could be strengthened to enhance the efficiency, integrity and credibility of the local foreign exchange market.
News24 reports that a handful of South African banks, including ABSA - as if they don't have enough to worry about already -, Standard Bank and Investec stand accused of collusion and have been referred to the Tribunal for prosecution.
More news: Brain differences found in children with ADHD
The Commission named lenders including Bank of America's Merrill Lynch unit, JPMorgan Chase & Co., BNP Paribas SA, Credit Suisse Group AG, HSBC Holdings Plc and Nomura Holdings Inc.
Prosecutors for the Competition Commission said the banks used Bloomberg chat rooms and the Reuters trading platform and as part of a conspiracy to rig the exchange rate of the rand. The development highlights an "ethical crisis in the South African banking sector". "Without a doubt, it further raises a question of the extent to which the currency was manipulated with politically motivated intentions", spokesperson Zizi Kodwa said. The country's competitions watchdog is calling for punishing fines on banking giants including HSBC and Barclays. In his State of the Nation address on February 9, President Jacob Zuma said he planned to use the competition authorities as a tool for radical economic transformation. "And the Competition Tribunal should be able to test the evidence and adjudicate accordingly, without fear, favour or prejudice, in terms of its mandate as an independent institution subject to the constitution and the law", he said.
The left-wing opposition Economic Freedom Fighters said the banks involved should have their trading licenses revoked.
Some South Africans on Twitter have been using the hashtag #BanksCollusion to urge national media to intensify their reporting. The EFF has been at the forefront of fighting financial crimes in South Africa and we believe that the revealed scandal of the colluding banks must be dealt with decisively.