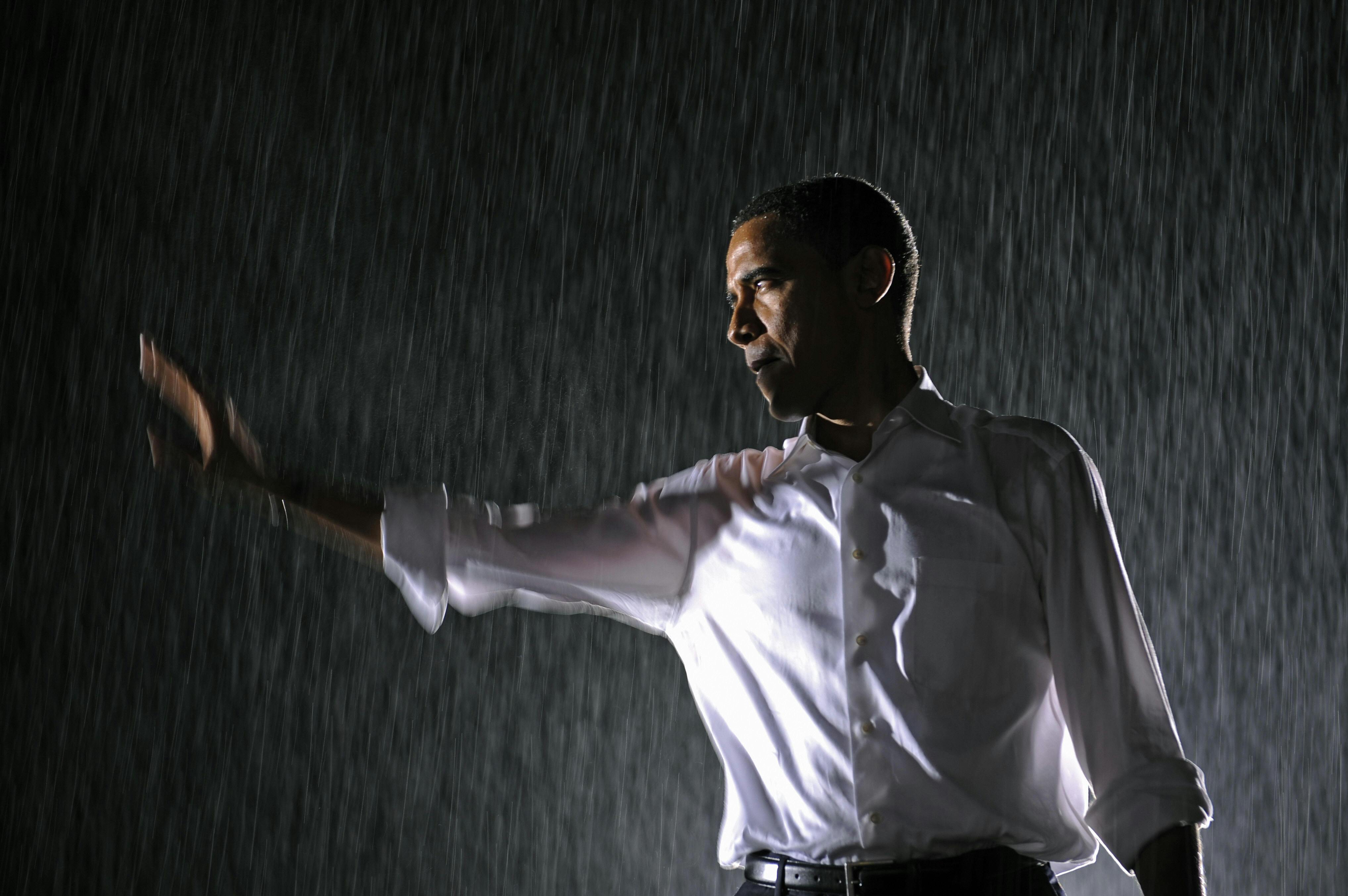 Obama also addressed Americans in Chicago's Grant Park after his historic White House run in 2008, and at McCormick Place when he was re-elected in 2012. She sat next to her older daughter, Malia, who could be seen repeatedly wiping away tears as her father spoke. Sasha is a sophomore at the prestigious D.C. private school, Sidwell Friends.
In an emotional speech in which he thanked his family and declared his time as president the honor of his life, Obama gently prodded the public to embrace his vision of progress while repudiating some of the policies that Trump promoted during his campaign for the White House.
""Malia", Obama said, gesturing to his 18-year-old eldest daughter, ".And Sasha, under the strangest of circumstances, you have become two fantastic young women".
"But I would anticipate that the vast majority of his speech will be focused on numerous domestic policies and domestic considerations that the next President will have to carefully consider", he said.
Your afternoon shot of politics, sent straight from the desk of Joshua Miller. But one member of the family was missing: the younger first daughter, Sasha.
Mr. Obama added that their friendship was "one of the great joys of our life". President Obama never mentioned Sasha's absence, so everyone was wondering why she wasn't at his last major event as our Commander-in-Chief.
More news: Facebook Announces New Initiative to Save Media, Again
In an earlier interaction with Oprah Winfrey, First Lady Michelle Obama had mentioned that "my first job was to make sure they were going to be whole and normal and cared for in the midst of all this craziness".
As TIME notes, Obama will only be the 10th president in US history to give an official farewell speech. "I am asking you to believe".
The outgoing president also gave a shout-out to his deputy Joe Biden.
"You took on a role you didn't ask for, and you made it your own, with grace and with grit and with style and good humour". (The Obamas, they're just like us!) So there you have it, Barack Obama, responsible parent first, president of the United States, second.
Mr Obama said: "If I told you all that we would do all that eight years ago. you might have said our sights were set a little too high".